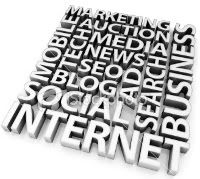 Happy Tuesday!
Have you recently experienced slow or just overall poor service from an online retailer or website? While I believe that in general, most stores do a fantastic job of communicating and shipping merchandise promptly - I've had some recent experiences that are causing me to rethink my buying habits.
How about the order that was paid for on 3/10/11 and hasn't arrived yet? Or the one that was placed on 3/14/11 and I have no idea if the merchandise is in stock, or sold out; and whether any of it has been shipped? How about the retailer who promised free shipping because of website problems, but charged shipping fees anyway?
I'm soooooooo frustrated that I can't even express it. While I'm tempted to rant today, instead I will publish a full review of my recent shopping experiences.
Don't forget to tune in this Friday for all the details! Have you had any good - or bad - shopping experiences recently?